Five baby boys have arrived at California Karelians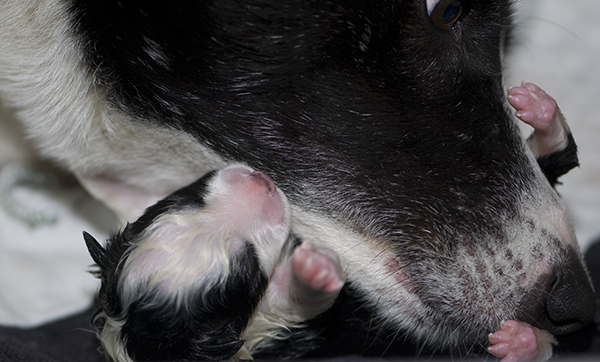 Click here for our "Meet the pups" photo gallery, for close ups of each of the pups' coloring.
For more fun, watch our slideshows of the puppies growing up:
**If you are interested in adopting a puppy, please contact us to discuss the questions that are listed in our questionnaire.**
Additional information on puppy adoption is available on our main puppy page.